After Dark by Steven Dark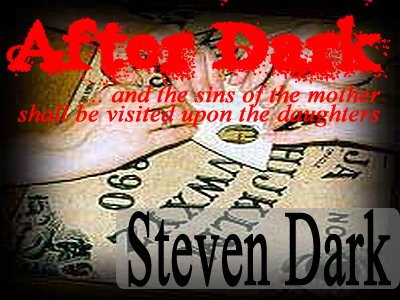 It's 1945 and young Lizzie Marshall is struggling to run a Tea Room in Hastings and bring up her son Bertie after her husband is killed in action. After the war Lizzie becomes a famous pin-up girl and many years later Bertie's granddaughter Sara, the main character, discovers her Grandad's long kept shameful secret and seeks comfort in the arms of Andy her boyfriend, who, she finds out, has been unfaithful.
Andy is a guitarist with "After Dark", a heavy Goth metal band, and, following an after-gig séance with a Ouija board, the band find themselves in the grip of unknown forces. The consequences of their high jinx are terrifying as each member of the band meets an unexpected and grim end.
As the story unfolds, questions are asked and a frantic search begins for Sara who seems to hold the key to the mystery. Sara eventually falls into the lesbian clutches of Mariaella and is seduced by the mysterious and beautiful lead singer into becoming a member of an all-female Satanic Coven.
Mariaella, the only member of the band remaining alive, seems to have cheated the dark forces and turned them to her advantage.
Detective Inspector Walters is assigned to investigate a number of Jack the Ripper type murders. A cynical "seen it all" experienced copper with humanity and a dry, sardonic, wry sense of humour, Walter's raw talent has seen him rise through the ranks despite his dislike of bureaucracy, a healthy disrespect for his superiors and his unwillingness to become a Freemason, which he likens to the British Mafia.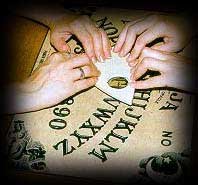 Walter's boss, on the other hand, Chief Superintendent Brayshaw is a typically efficient paper pusher, continually exasperated by DI Walters' lack of respect and increasingly infuriated with his wife's focus on her Open University degree, new-found and bizarre interest in the esoteric and her increasingly independent behaviour. Officious, pompous, conservative and traditional he is deeply offended that Mrs Brayshaw now refuses to cook his dinner and suggests he prepare his own (something he would not to be too sure how to go about), which he considers an insult and an utter dereliction of traditional marital duty. A Freemason of high-rank, he finds his wife's involvement in an all female coven and interest in strange rituals unfathomable.
As the story unfolds, Walters path takes him into the murky conundrum of a hidden, half forgotten past which echoes loudly in the present climaxing with a gripping and unexpected denouement.
What is Bertie's shameful secret?
Where does Sara disappear?
Who is the mysterious & enigmatic Dr. Maurice Grant and what is his relationship to Bertie and Sara?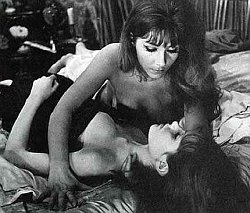 After Dark is camp, comic, kitsch and mildly erotic with a surprise twist in it's tale! Steven Dark writer, actor, voice over artist and host of Horror Radioo 24/7/365 broadcasting From Beyond the Grave 24/7/365 is a long-time fan of the horror genre, particularly the output of Hammer Horror at Bray Studios and the mildly comic productions of Amicus Films during the late 1960s and 1970s. Shunning modern (aka "American") conventions, After Dark is a return to a typically British, down to earth self-deprecating style that doesn't take itself too seriously while, at the same time, delivering a rollicking good story with humour, shock, surprise and gore in equal measure.
Publishing and / or film production enquiries welcome. Please Contact Me.