HORROR RADIO 24/7/365 Where EVERY DAY IS HALLOWEEN 🎃
SCARY STORIES 🎃 From BEYOND THE GRAVE to keep you awake!
Free online old time radio shows, gothic horror, mystery and thrillers, classic ghost stories, spine chilling tales of terror and supernatural suspense mingled with a morose medley of macabre and morbid music. Listen to the Fear You Can Hear from Beyond the Grave.Mwahahaha …
Now Playing on Horror Radio 24/7/365
Loading …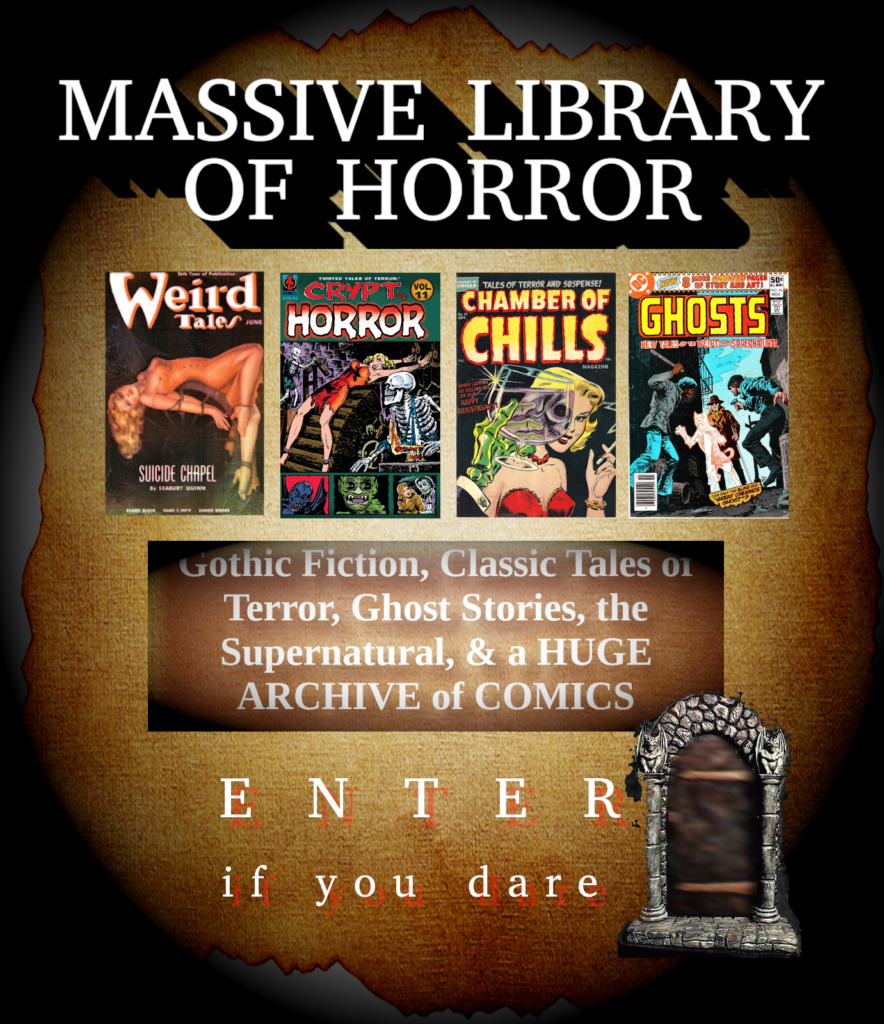 Support Horror Radio 24/7/365 – Gear Up The Fear!
EXPLORE THE DARK SIDE
Join our Fiendishly Friendly Community to enjoy Members Only Chat, Live Streams, Bonus Content, Early Access, Exclusive Offers, a Media Library of Classic Horror, Audio Books, eBooks, Horror Comix and Graphic Novels, Merch Store discounts and unique products available ONLY to Members.
Join Now – INSTANT ACCESS – Grave Loads of Horrorific Fun
DARE YOU COME OVER TO THE DARK SIDE?
Join the Heirarchy of Horrorness to see how fiendish -oops- I mean how Friendly we are! 🙂

You find yourself alone in the 'Towers' on a dark and cold wintry night, you turn down the gas lamps, light the candles, snuggle up in a comfy fireside chair, tune in to Steven Dark's Free Horror Radio 24/7/365, turn up the volume and prepare to be terrorfied as you listen to a veritable variety of horrible histories, of hauntings and apparations, spine-tingling tales of terror and dialogues of demonic darklings and their dreadful deeds. Err… what was that tapping against the window pane? A tree branch bending with the wind … or …? And finally … if you enjoy your stay, please recommend my esteemed establishment of eclectic, erudite and eerie entertainments to your –fiends– … oops … I mean friends. Thank You.