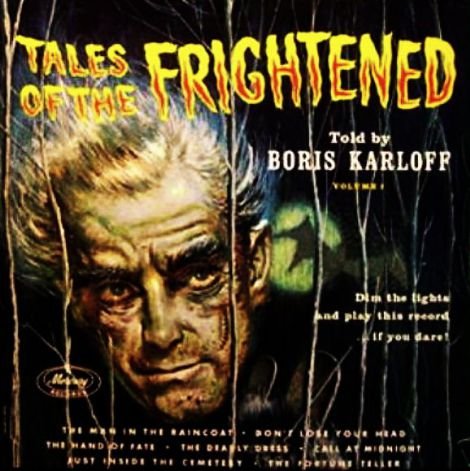 "Are You One of The Frightened?" Tales of the Frightened features short stories read by the great horror film actor Boris Karloff lasting around 5 minutes per spooky vignette.
Each episode of Tales of the Frightened is read masterfully by the uncanny Boris Karloff who projects a slow yet truly frightening sense of doom. The show also features sound effects of moaning, clanking chains, screams, and other spooky sounds.
Tales of the Frightened was based a short stories written by Michael Avallone in the horror and fiction magazines.