… A History of Dark & Secret London AUDIO Walking Tour by Steven Dark
ENTER THE SHADOWS
& follow in the footsteps of the killer who was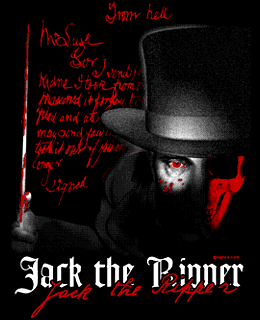 Autumn 1888 and a reign of terror begins in Whitechapel, London. An unknown killer stalks the cobbled streets of the grimy East End where prostitutes, drunks, vagrants and criminals mingle in ale-houses and huddle in sleazy, semi-derelict boarding rooms.
Jack the Ripper, as he came to be known, the terror of the East End strikes 5,6 maybe 11 times. 11 women brutally murdered, ripped open and horribly mutilated. Unknown, unnamed and never caught by the police. The bloody trail of Jack the Ripper has exerted a fascination for over a century.
Who was Jack the Ripper? Why did he kill? Why was he never caught? And why did he stop killing?
These are just some of the questions we pose and attempt to answer on this fascinating AUDIO Walking Tour of authentic sites and locations of the Ripper, his victims, the police and the people who lived in the Whitechapel area in late 1888.
This is not 'just another walking tour' but a journey of discovery and exploration. Imagine strolling through the dark cobbled alleyways of Whitechapel to experience 'The FEAR You Can HEAR'.
DOWNLOAD & LISTEN
Discover more and download this Audio Walking Tour by Steven Dark (Available Soon – BOOKMARK this page and check back for details)